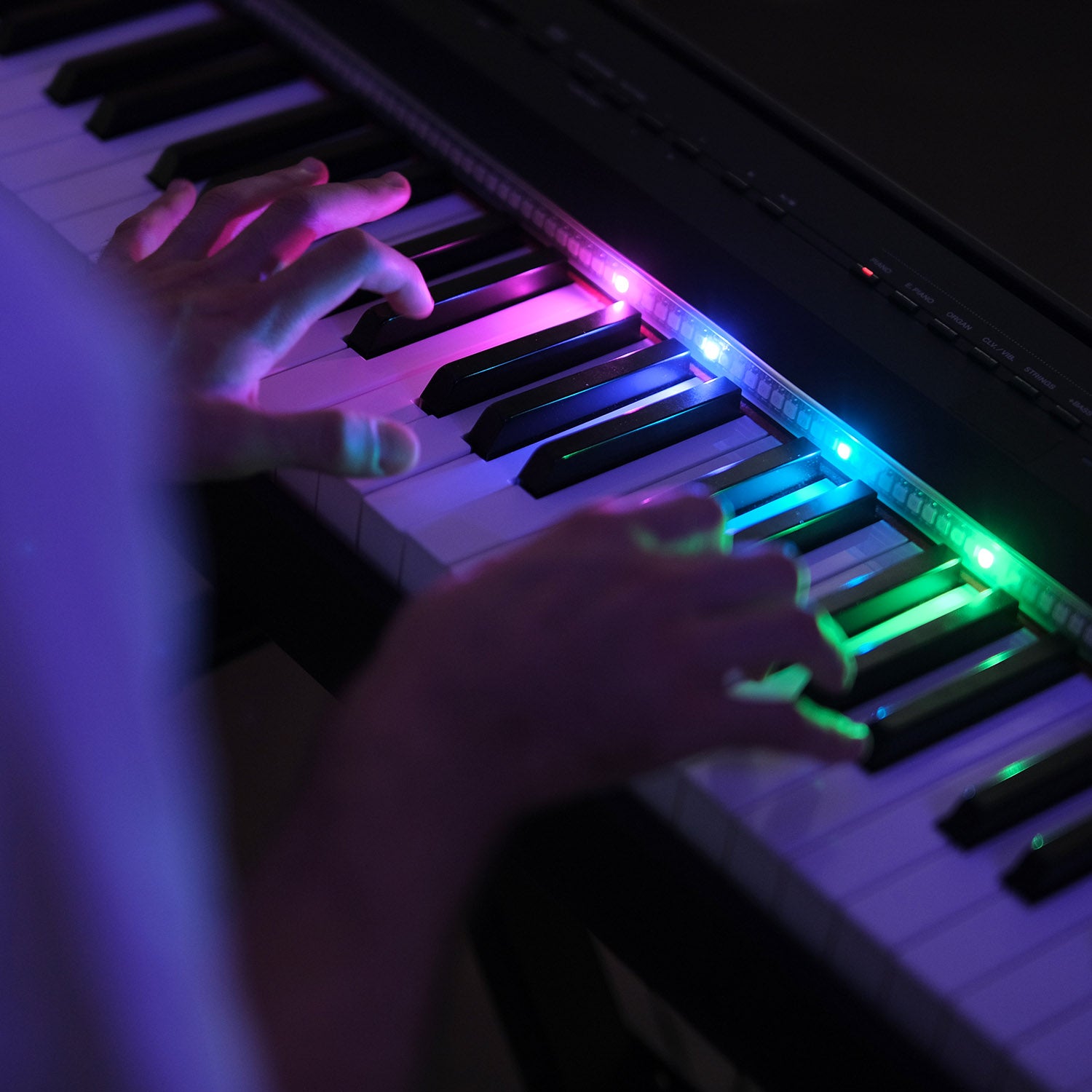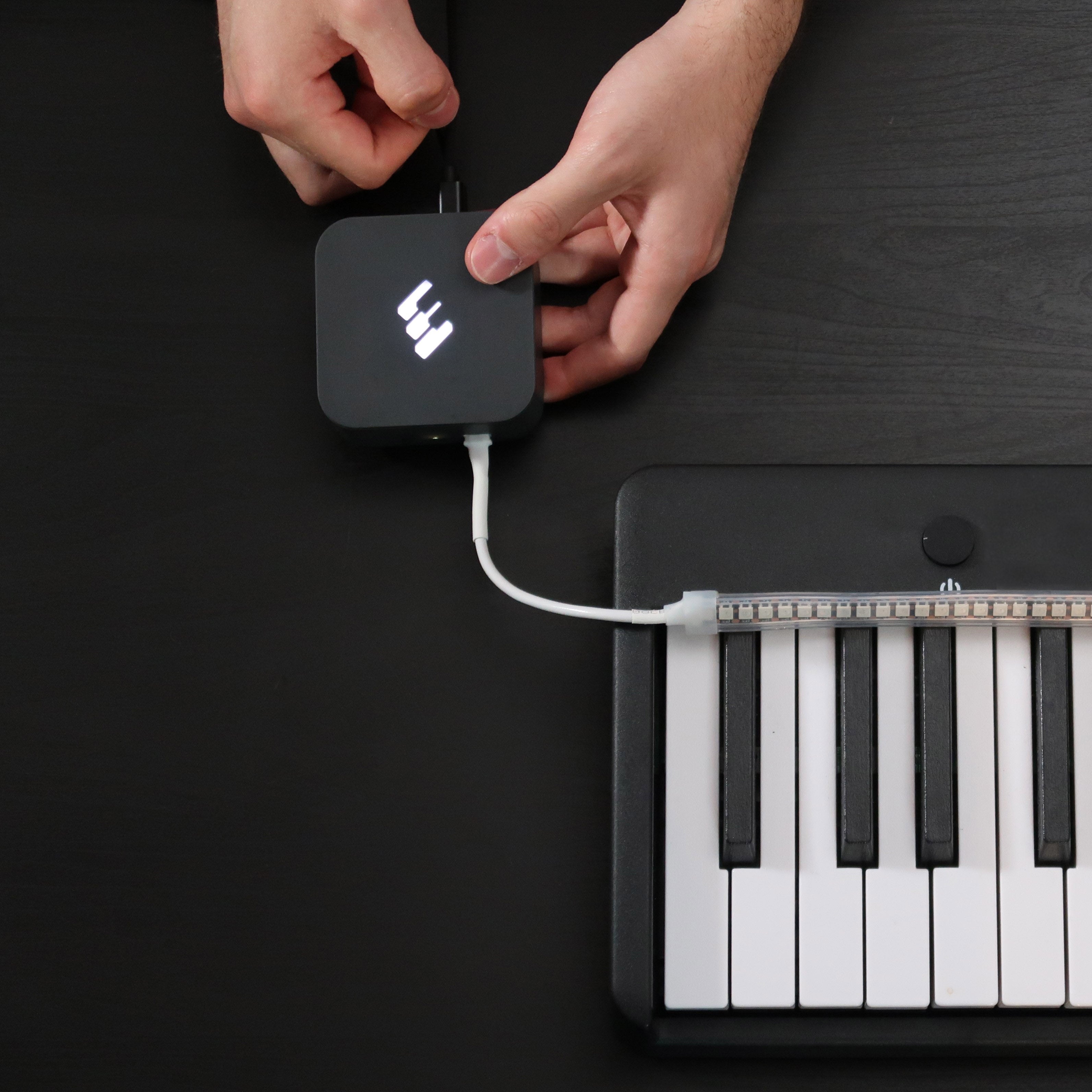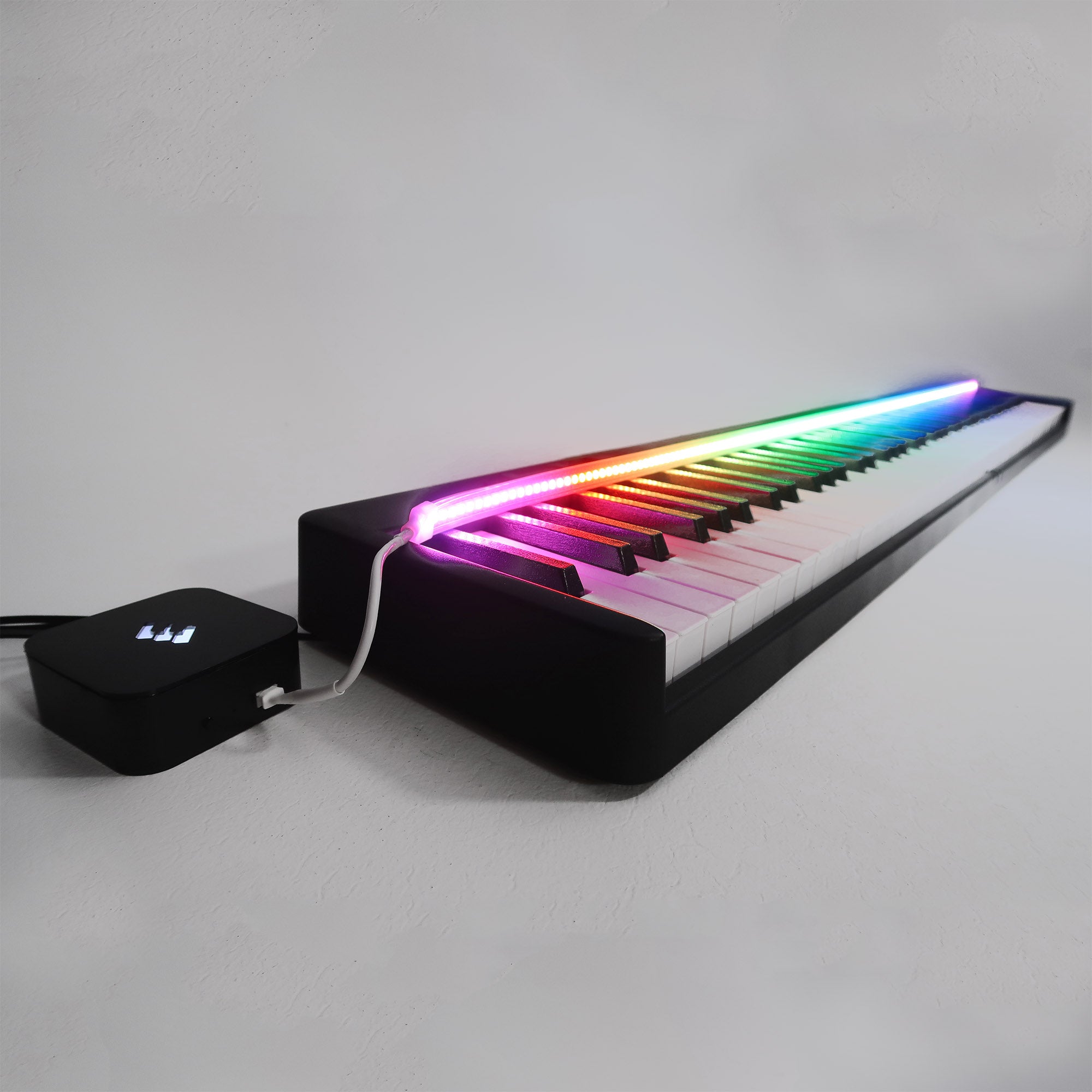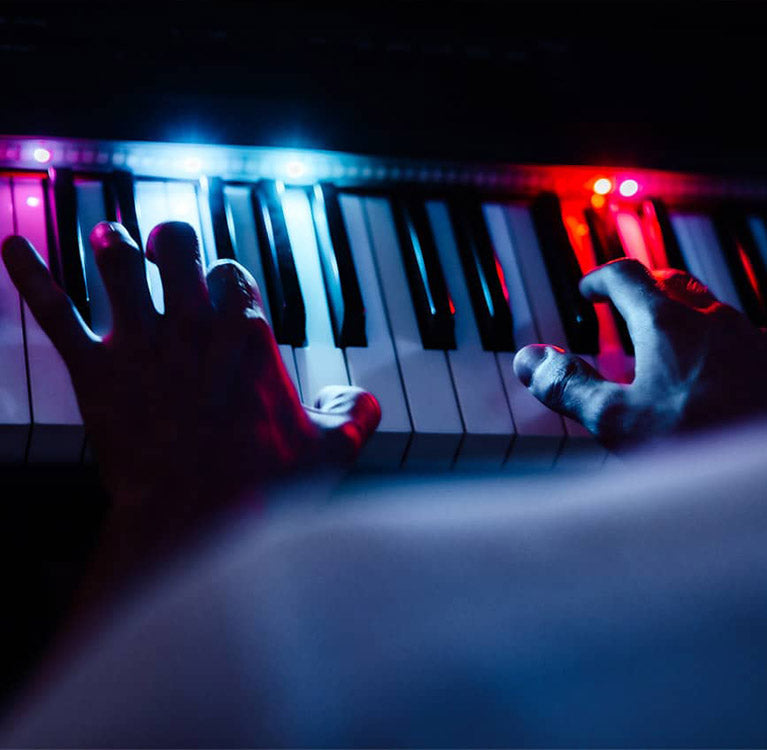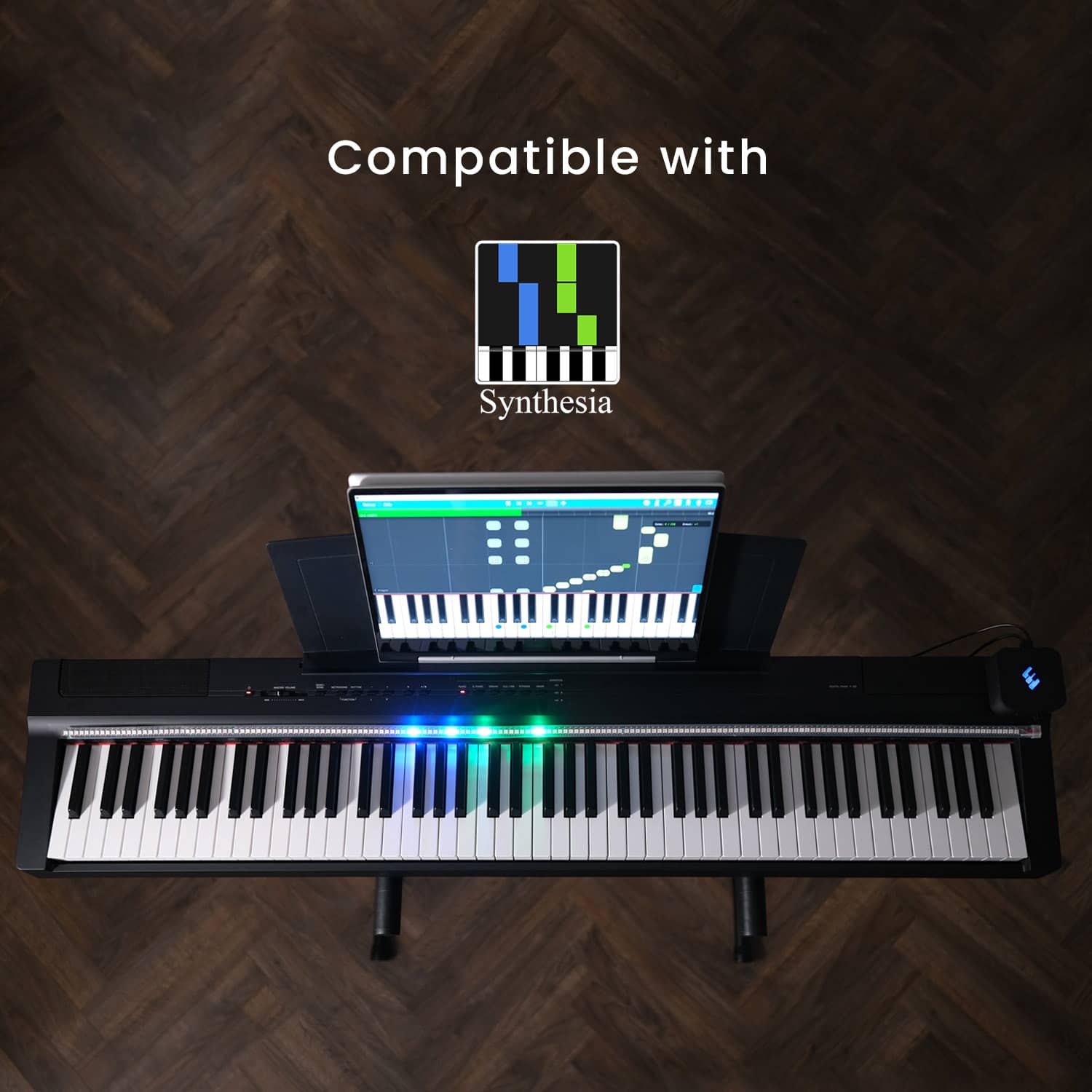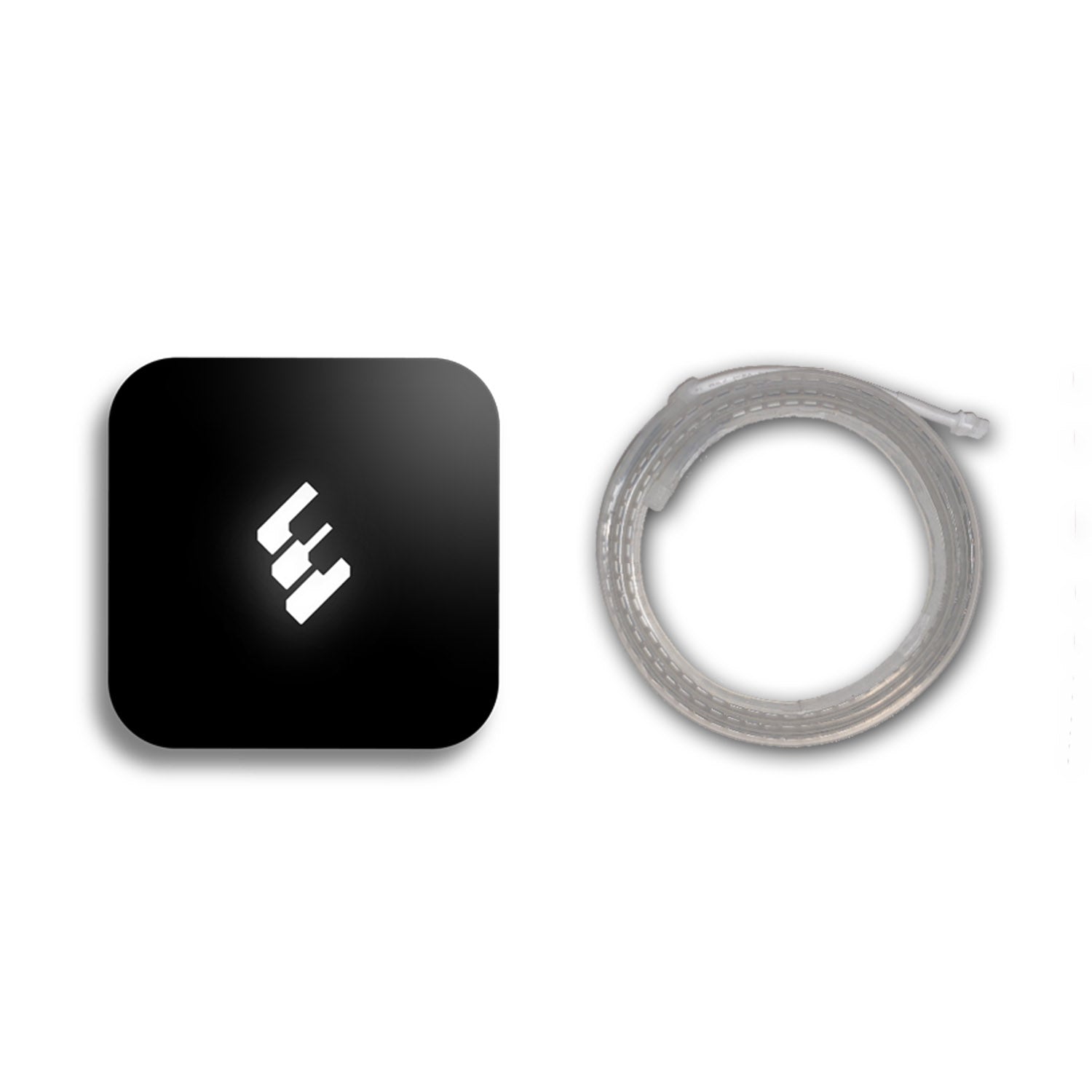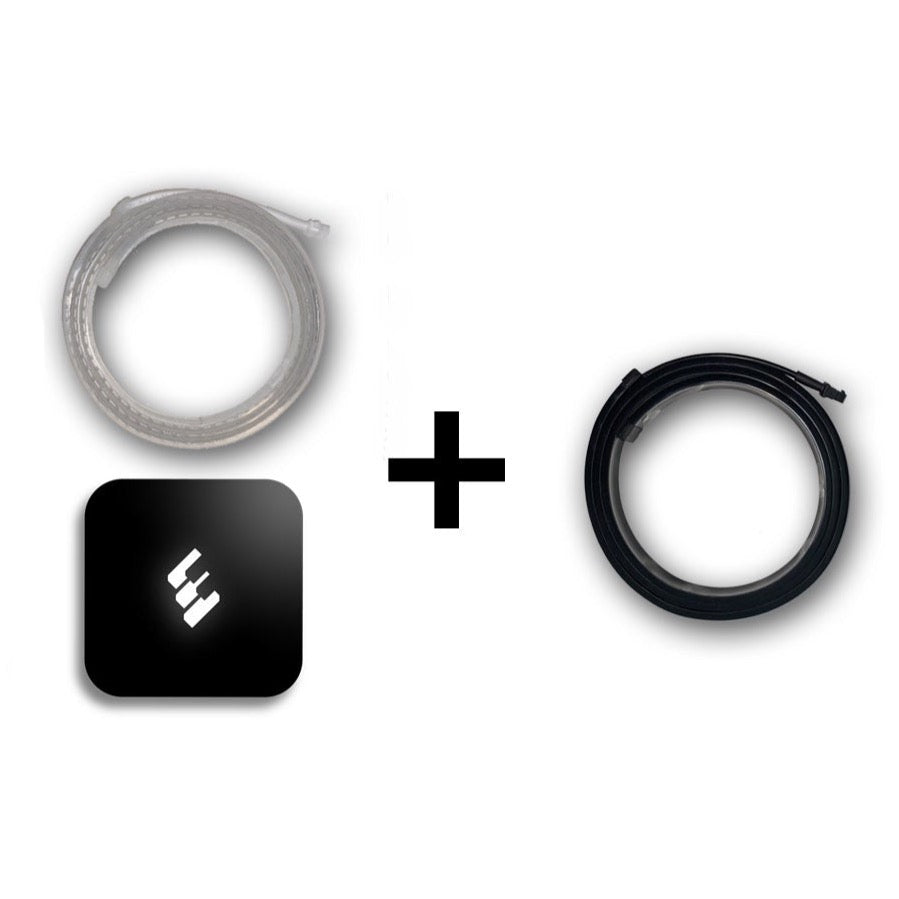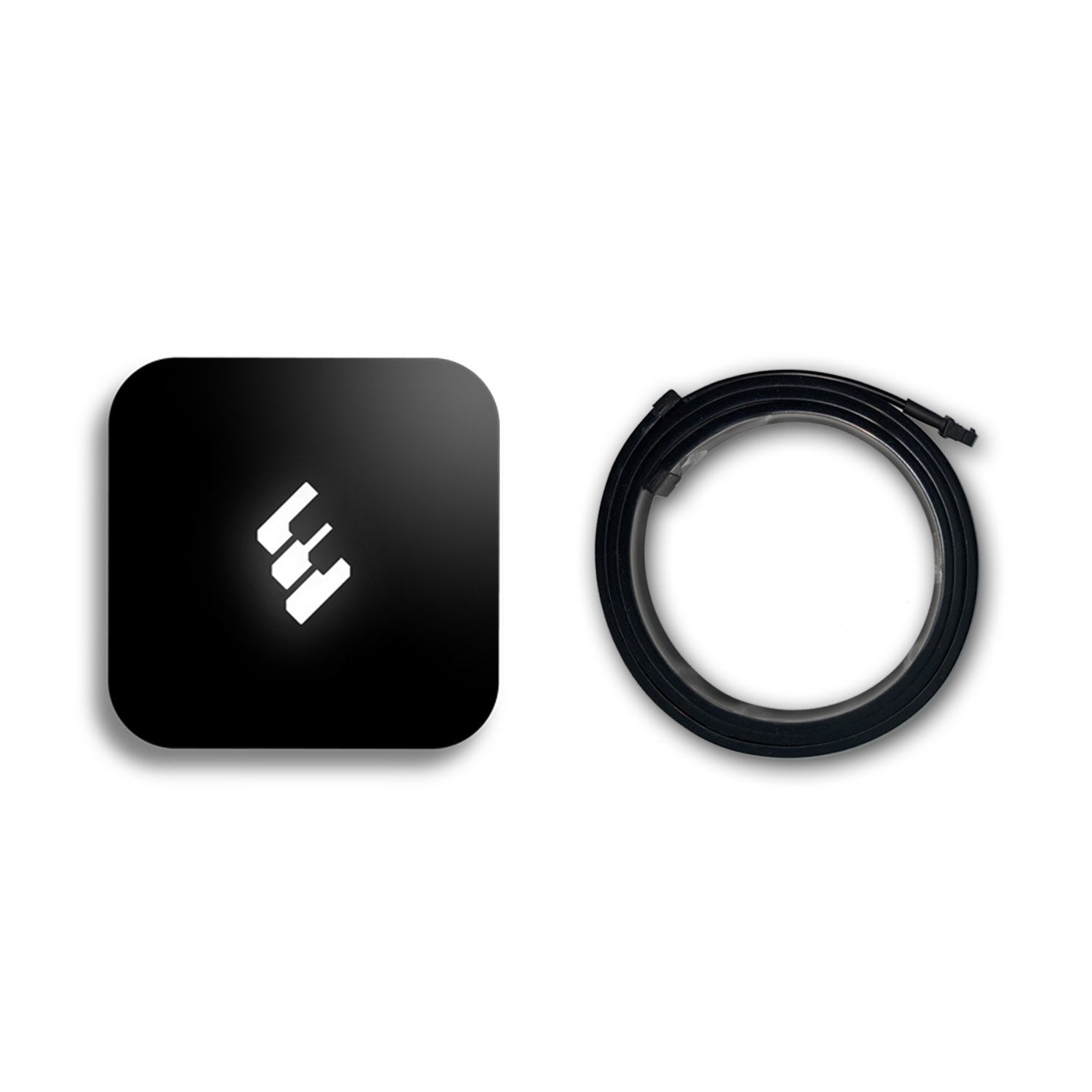 Piano LED Plus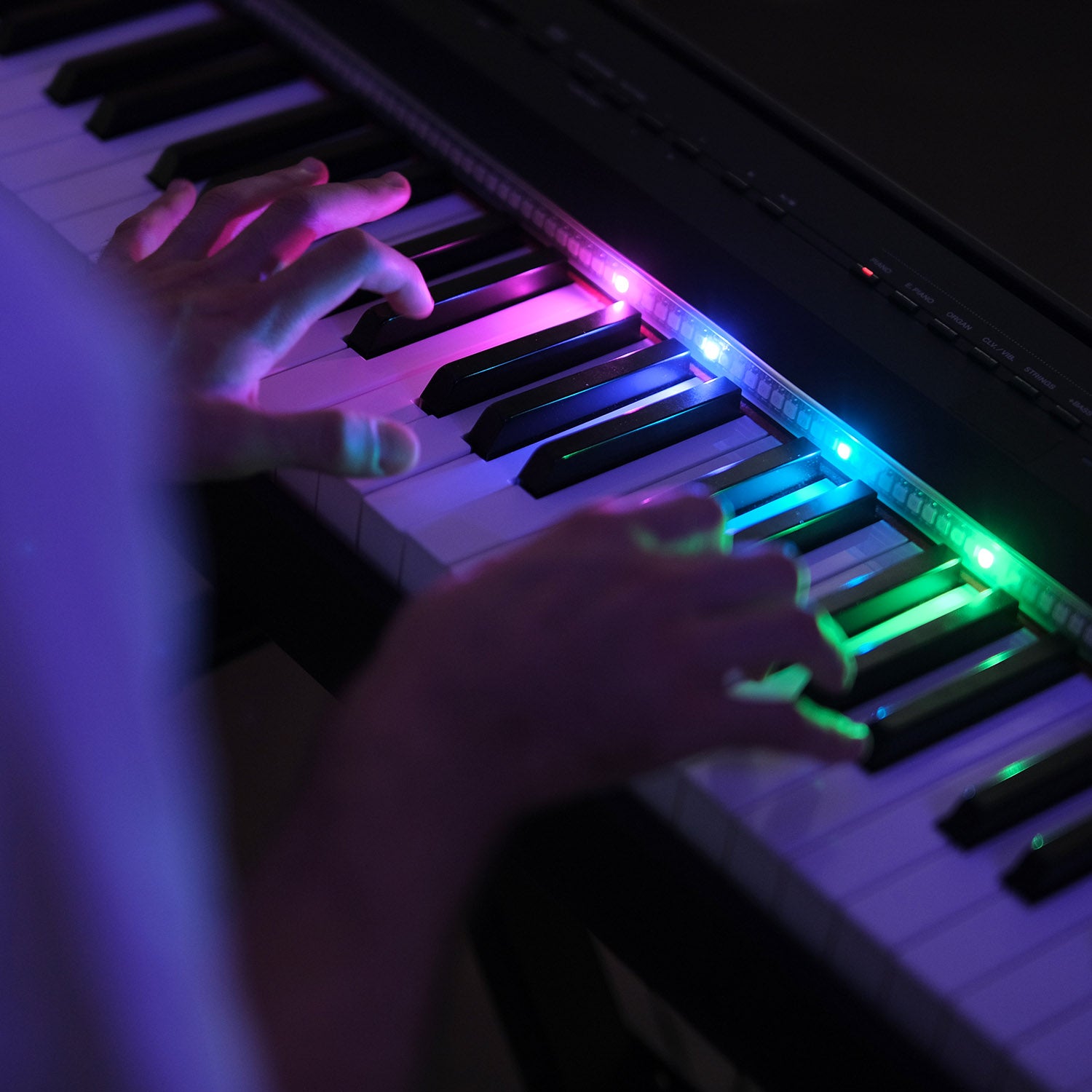 Product description
Revolutionize Your Piano Learning Journey
Piano LED Plus revolutionizes piano learning by anticipating every touch through its advanced internal learning software. The LEDs light up the keys to be played and wait for you to press them before moving on to the next ones.
Explore an Infinite Musical World
Piano LED Plus goes beyond mere illumination. Play, record, design and immerse yourself in the boundless realm of this amazing technology. Customize your experience with separate hands, distinct colors for each hand, and tempo adjustments.
Always in Tune with Your Music

Our dedicated team regularly updates an extensive library of songs compatible with Piano LED Plus. Stay in sync with the latest musical hits and classics, making your musical journey a continually evolving masterpiece.

Is my piano compatible?
If your digital piano has ONE OF THESE ports: it's fully compatible.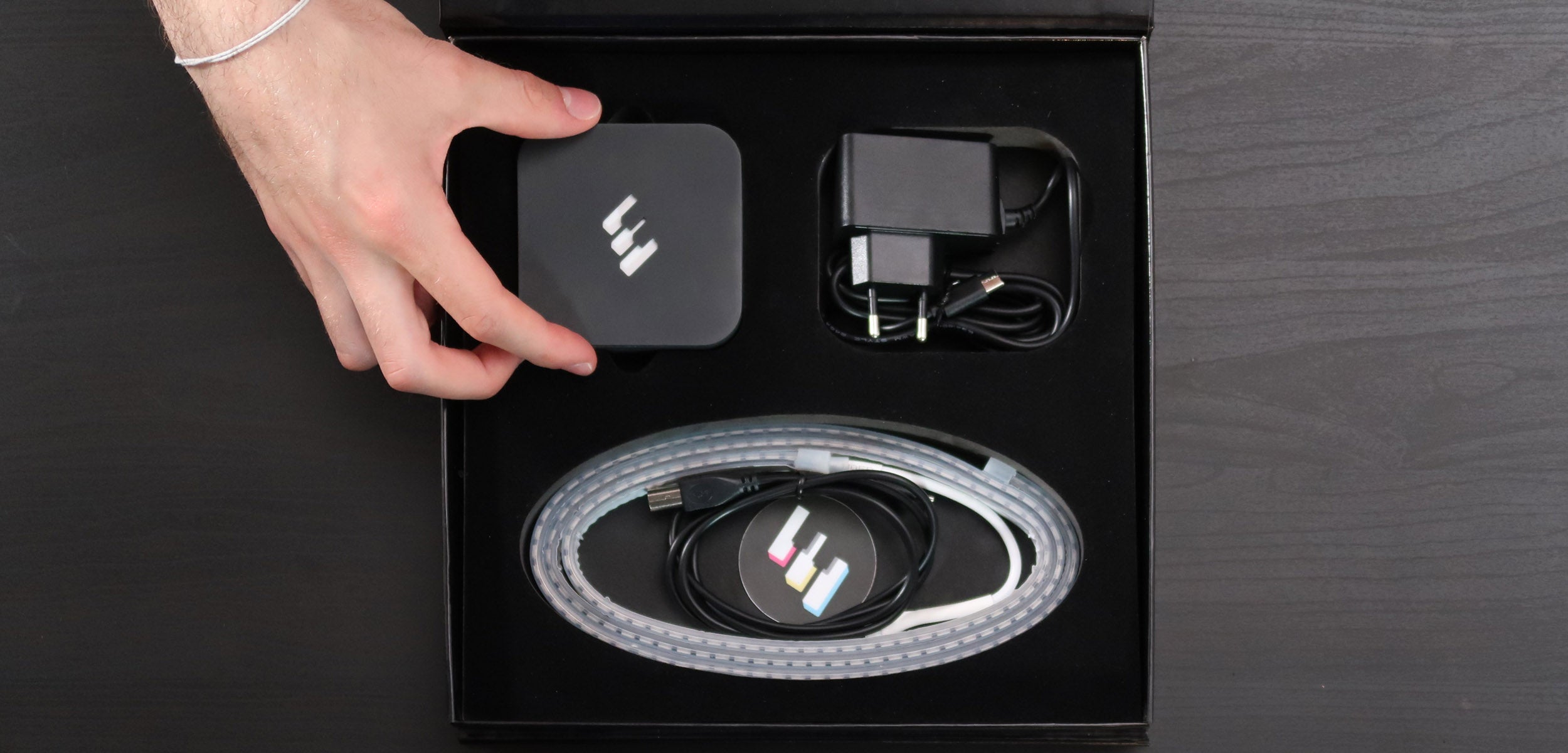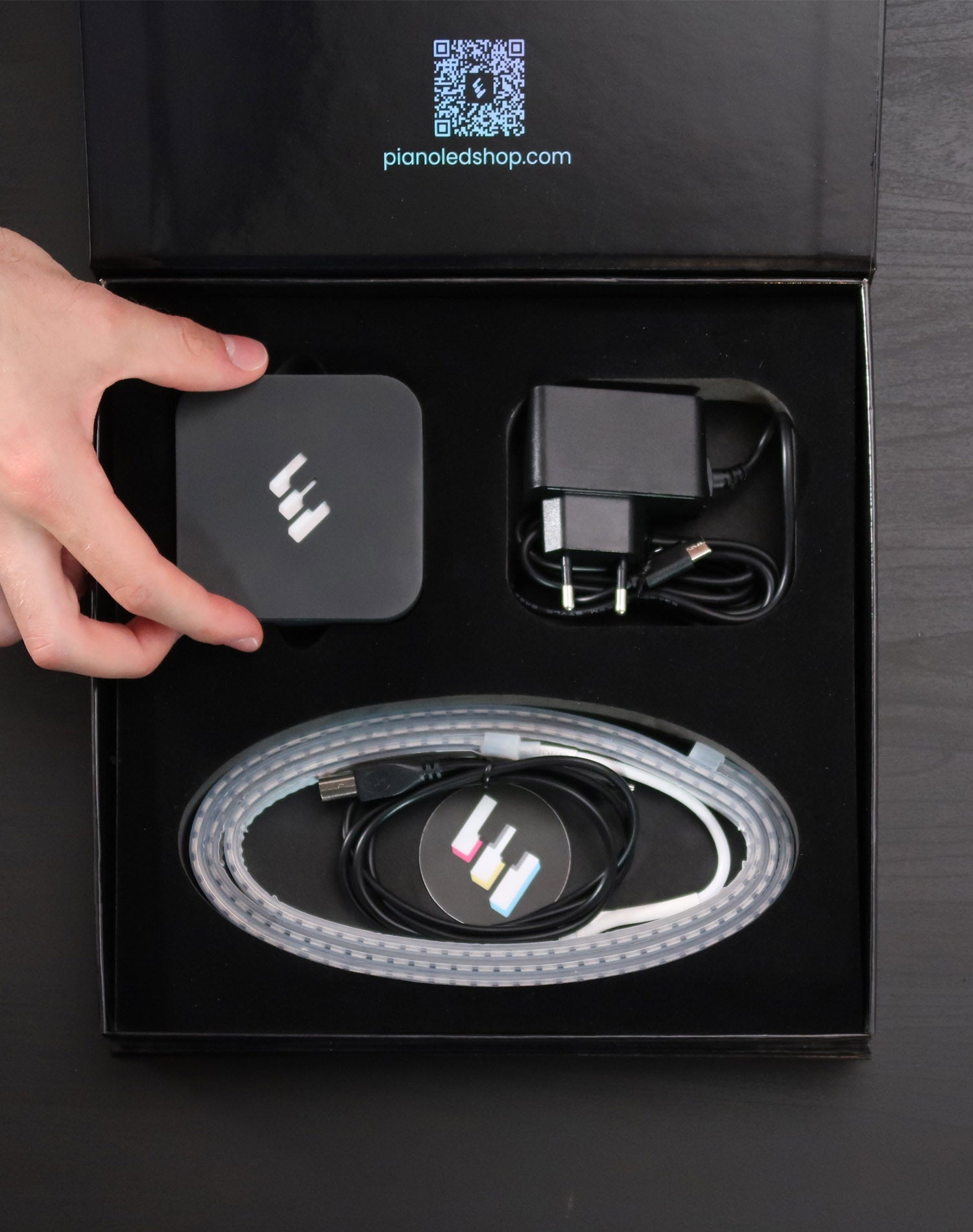 USB B to Micro USB cable
Plug Piano LED Plus to your piano with this cable. Please note that you can also plug Piano LED Plus to a Midi port.
Piano LED Plus System
All the power of Piano LED is included in this small box.
EU/US power supply
5V, 3A USB C power supply
Black OR Transparent LED strip
A smooth LED strip adaptable to any piano size.
Transparent/Black LED strip comparison
The transparent LED strip is ideal for your videos and photos, the appearance on the keyboard is beautiful, which embellishes your music!
The black LED strip is ideal for learning. The lights illuminate the keys very precisely, making it easy to understand!
Of course, you can learn songs with both of them.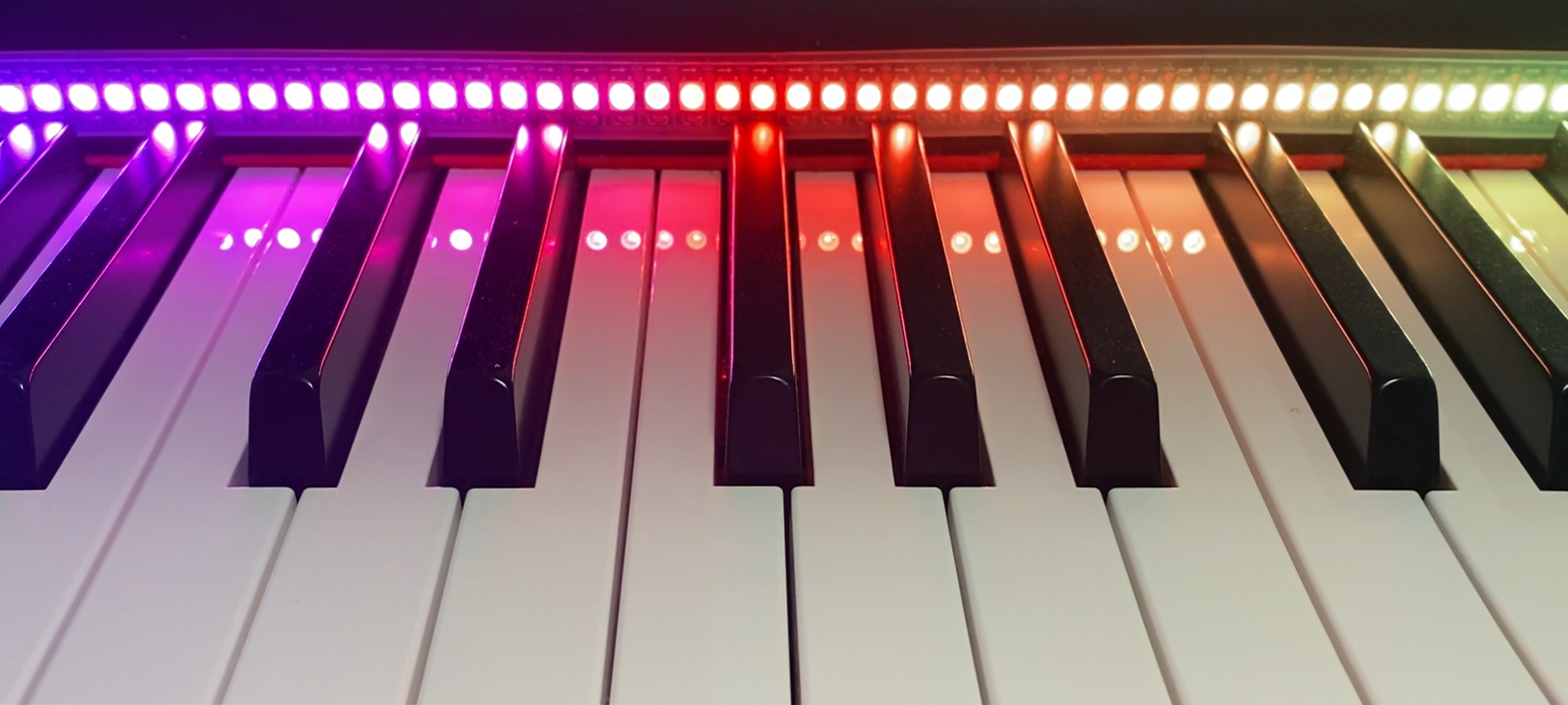 Transparent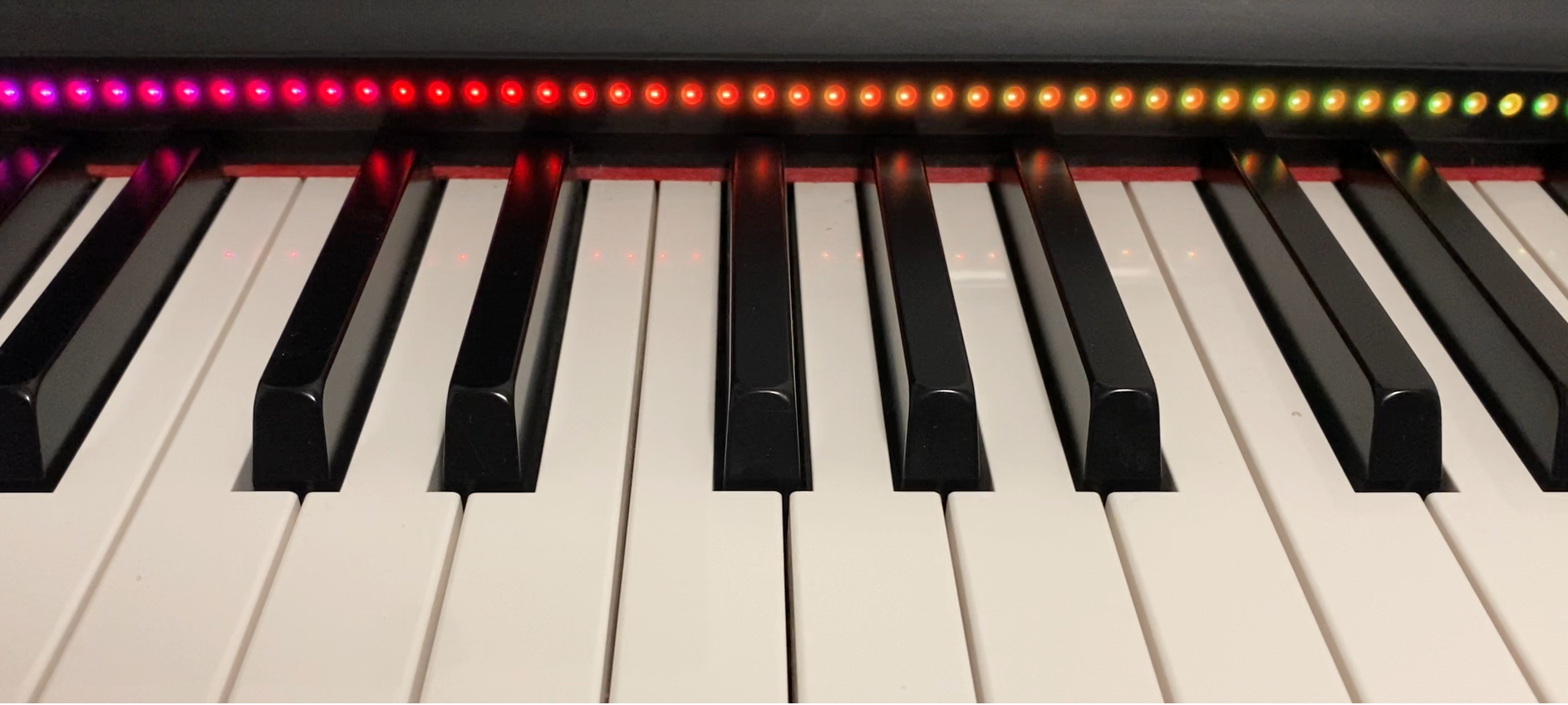 Black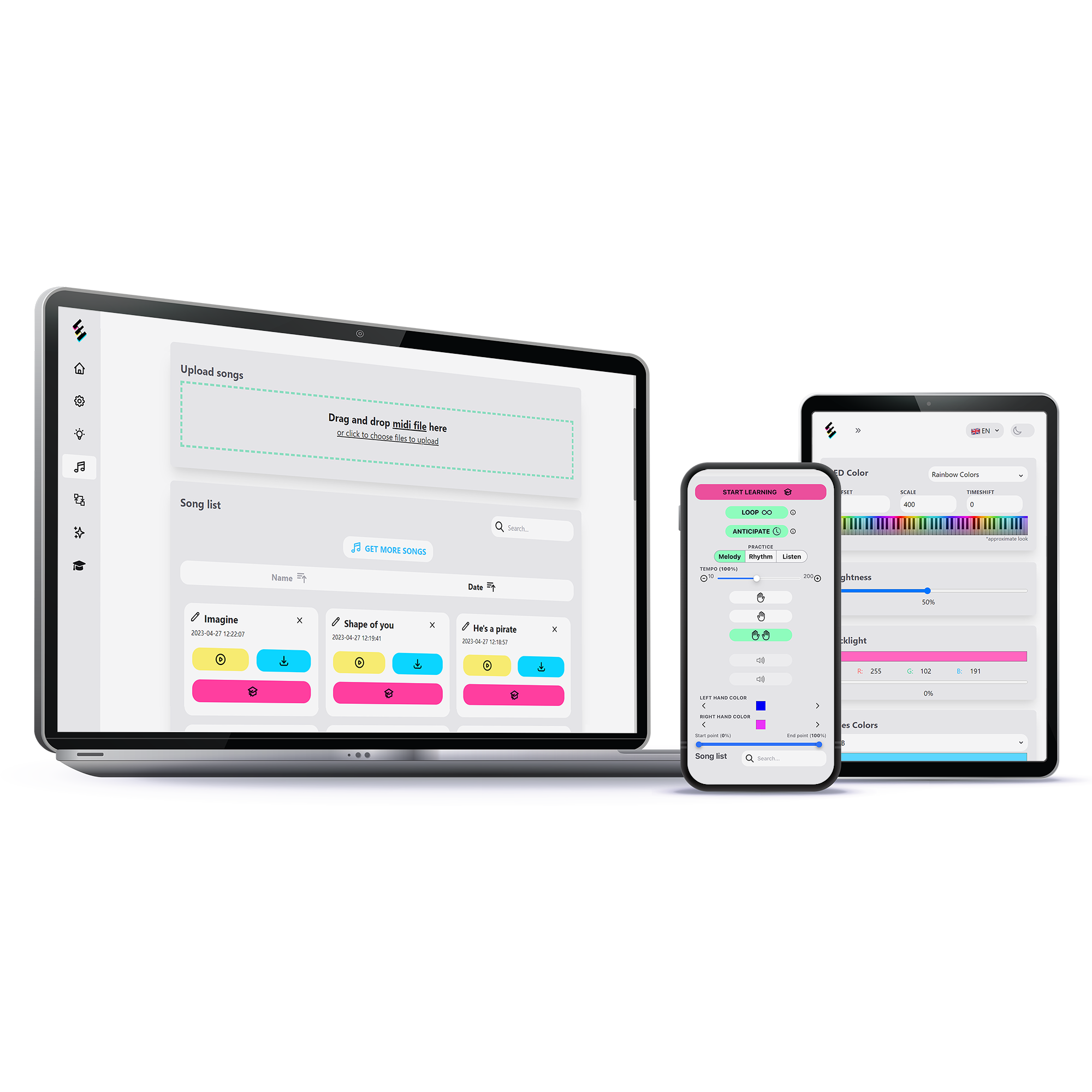 A dedicated WebApp
Piano LED Plus can be fully controlled via the Piano LED WebApp. Translated in all languages. Connect your system to your home internet and you're done.
Easy to use, it allows you to import your music, record yourself, learn, listen...
Available on smartphone/tablet/computer.
See its features
Have a question? We are here to help.
If your digital piano has a USB B or a MIDI port, it's fully compatible!
What's the difference between TRANSPARENT and BLACK LED strips?

- The BLACK LED strip has been specially designed for the Piano LED Plus learning function. Its LEDs are less diffuse and more focused on the keys. It's less bright than the TRANSPARENT one.
- The TRANSPARENT LED strip is more focused on the aesthetics of the Piano LED Plus system. It is highly coveted by artists.

Of course, both LED strips can also be used for learning songs.
I can't find Piano LED application on the Appstore/Google Play, where can I find it?

Our application is a webapp delivered with Piano LED Plus system. You need the system to access it. For more information on this application: About the app
My piano has fewer than 88 keys. Is Piano LED Plus still compatible?

Yes, that's not a problem. You can adjust the number of active LEDs on the LED strip directly from the application. Also, the LED strip can be cut to fit the length of your keyboard.
What kind of files can I import into the system?

In the application, you can import your own .MIDI files for use with the LED strip.
We also offer in this app an online bank of .MIDI files, validated by our team and regularly updated.
My piano has only one MIDI IN/OUT port (2 rounds with 5 pins). Is Piano LED Plus compatible?

Yes, Piano LED Plus is compatible. However, we only supply the USB cable in the box, which is suitable for most digital pianos.
I'm using Synthesia / SeeMusic software, is your system compatible with this software?

Yes. Our system can connect also to Synthesia via wifi. In this way, you have the scrolling notes on screen synchronized with your ledstrip. You can also record your tracks as midi files with our system and then export them directly to your PC via Wifi. Once the file is on your PC, you are able to use any software you want to edit this file, including Synthesia and SeeMusic.
Check out the most common questions our customers asked. Still have questions? Contact our customer support.
Contact us
What customers say:
Simon G.
Bonus point because pianoled support was really fast to respond to my questions.
Guillaume C.
I have been using pianoled for a few weeks and I am very satisfied! It's a great idea and the product is very successful. It is a great help for my piano learning.
Suyoon K.
Innovative products and best service !!
Lac V.
First time buying at Pianoled. Met with very helpful staff and awarded with nice product with a surprise great discount
This product is rated 5.0 of 5.0 stars.
It has received 36 reviews.