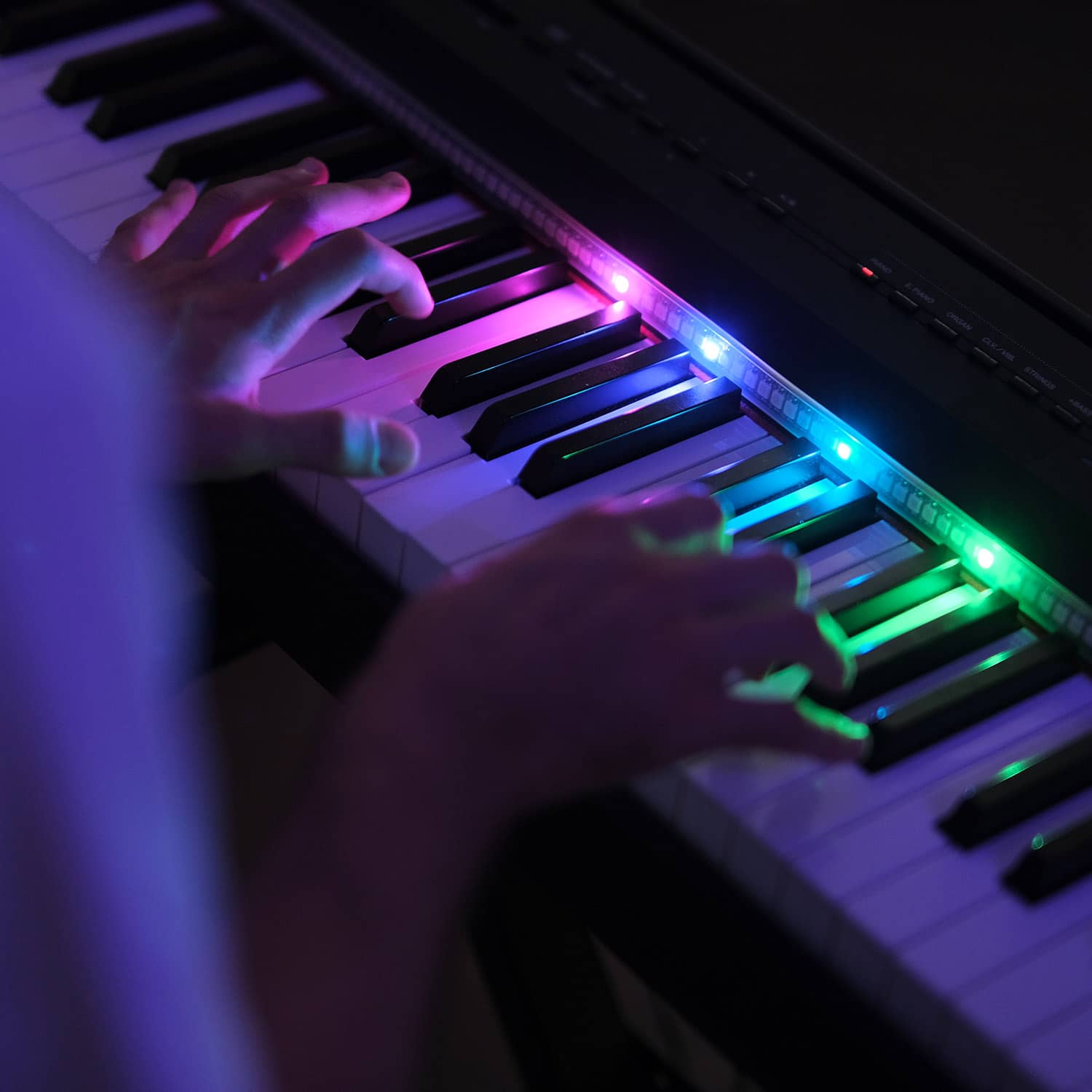 Learning to play piano becomes child's play!
Revolutionize Your Piano Learning Journey
Piano LED Plus revolutionizes piano learning by anticipating every touch through its advanced internal learning software. The LEDs light up the keys to be played and wait for you to press them before moving on to the next ones.
Explore an Infinite Musical World
Piano LED Plus goes beyond mere illumination. Play, record, design and immerse yourself in the boundless realm of this amazing technology. Customize your experience with separate hands, distinct colors for each hand, and tempo adjustments.
Always in Tune with Your Music

Our dedicated team regularly updates an extensive library of songs compatible with Piano LED Plus. Stay in sync with the latest musical hits and classics, making your musical journey a continually evolving masterpiece.
See the product
Is my piano compatible?
If your digital piano has ONE OF THESE ports: it's fully compatible.
Place the LED strip on your piano and play!
Save time, save money and lot of fun!
Illuminate. Learn. Record. Share.
Black LED strip
The black LED strip is ideal for learning. The lights illuminate the keys very precisely, making it easy to understand!
Transparent LED strip
The transparent LED strip is ideal for your videos and photos, the appearance on the keyboard is beautiful, which embellishes your music! You can also learn songs with this version!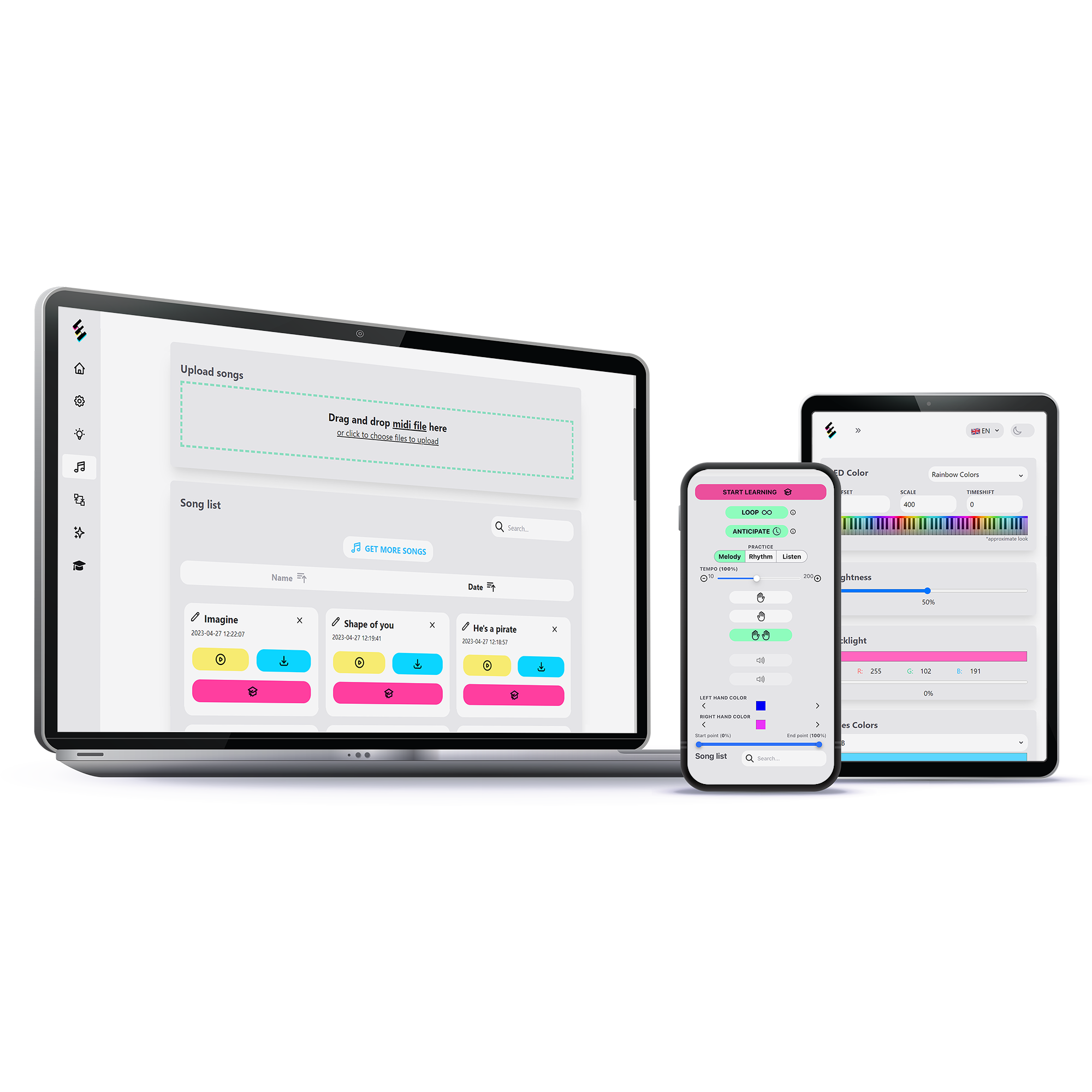 A dedicated WebApp
Piano LED Plus can be fully controlled via the Piano LED WebApp. Translated in all languages. Connect your system to your home internet and you're done.
You can control it from your smartphone/tablet/computer by typing "pianoled.local" in the search bar of your search engine.
See its features
Light as a guide, an idea from Piano LED

Piano LED is a great idea, even more for helping piano learners not to get discouraged

CES 2023: these young entrepreneurs present their start-up in Las Vegas

Piano Led wants to revolutionize online piano lessons... All the lights are green

Piano LED responds perfectly to the issues related to the evolution of electronic equipment

Piano LED has developed a technology that allows you to learn the piano easier.
The product is composed of a system and a LED strip that both connect with an application where you can find songs, import others and then learn them thanks to the light signals: the LEDs light up the keys to be played and wait for you to press them before moving on to the next note.
To learn more about the product, go here.
If you want to see demonstrations, it's here.
Our product has been tested and recognized at various events where people were able to learn the piano quickly and easily, to see the articles click here.
Do you have any questions about Piano LED? Feel free to check our FAQ.